Texas Wine Country AVA Map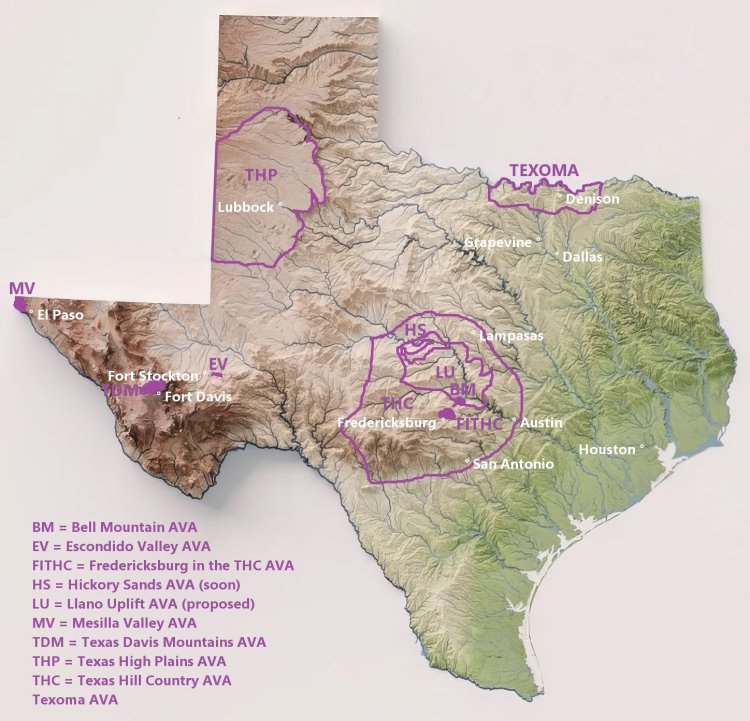 Texas is comprised of 8 official American Viticultural Areas (AVAs), also called appellations. These are the distinct wine-growing regions as recognized by law. The Texas Hill Country AVA is deemed a "macro" AVA as it contains other AVA such as the Fredericksburg in the THC AVA and the Llano Uplift AVA (proposed). In turn the Llano Uplift AVA contains other AVAs also, such as the Bell Mountain AVA and the Hickory Sands AVA (soon).
Texas is at the same latitude as Spain, Portugal, Italy, Greece, and southern France, so those grapes do the best.